Texts
The old term "String" has been renamed to "Text" in many places.
Repeat Text
Fill Text node was renamed repeat text for convention.
Replicate Text
Replicate Text node was removed because the same function can be done using the repeat text node by leaving the text input empty. See example above.
Reverse Text
Reverse Text node was added that reverse the input text's character's order.
Text Object Output
Implemented Horizontal and Vertical Alignment. Also it has been vectorized.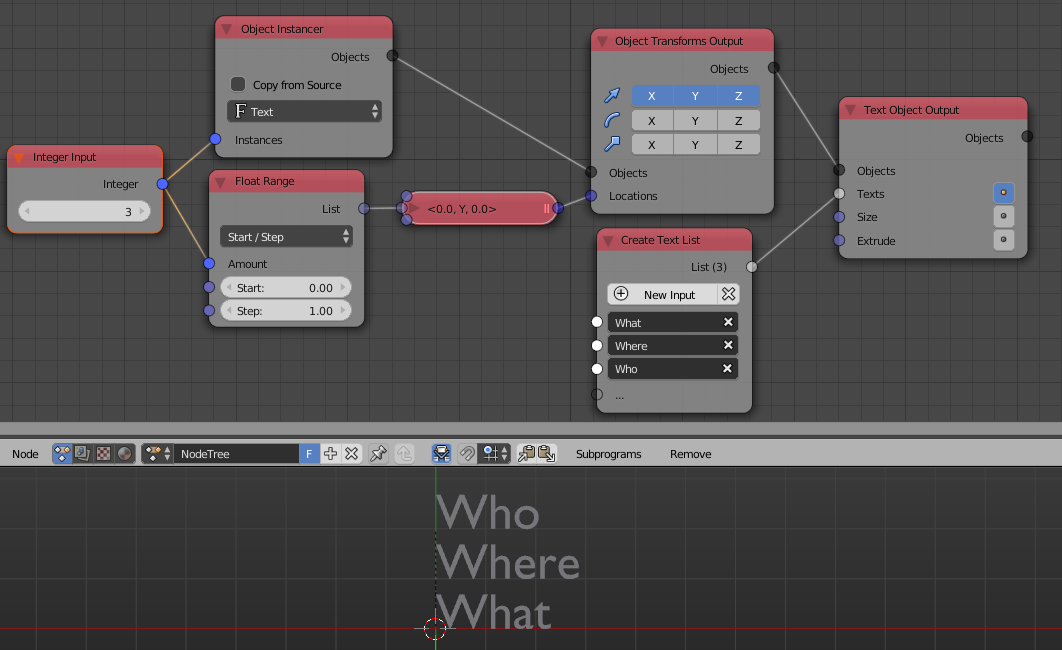 Separate Text Object
Added an advanced setting to hide relationship lines.